BLOG
READING 4min
[Press Release] Novoville Shared Works and ZUoS supported by South of Scotland to continue innovative energy challenge
14-06-2023
BY LOUIS DAILLENCOURT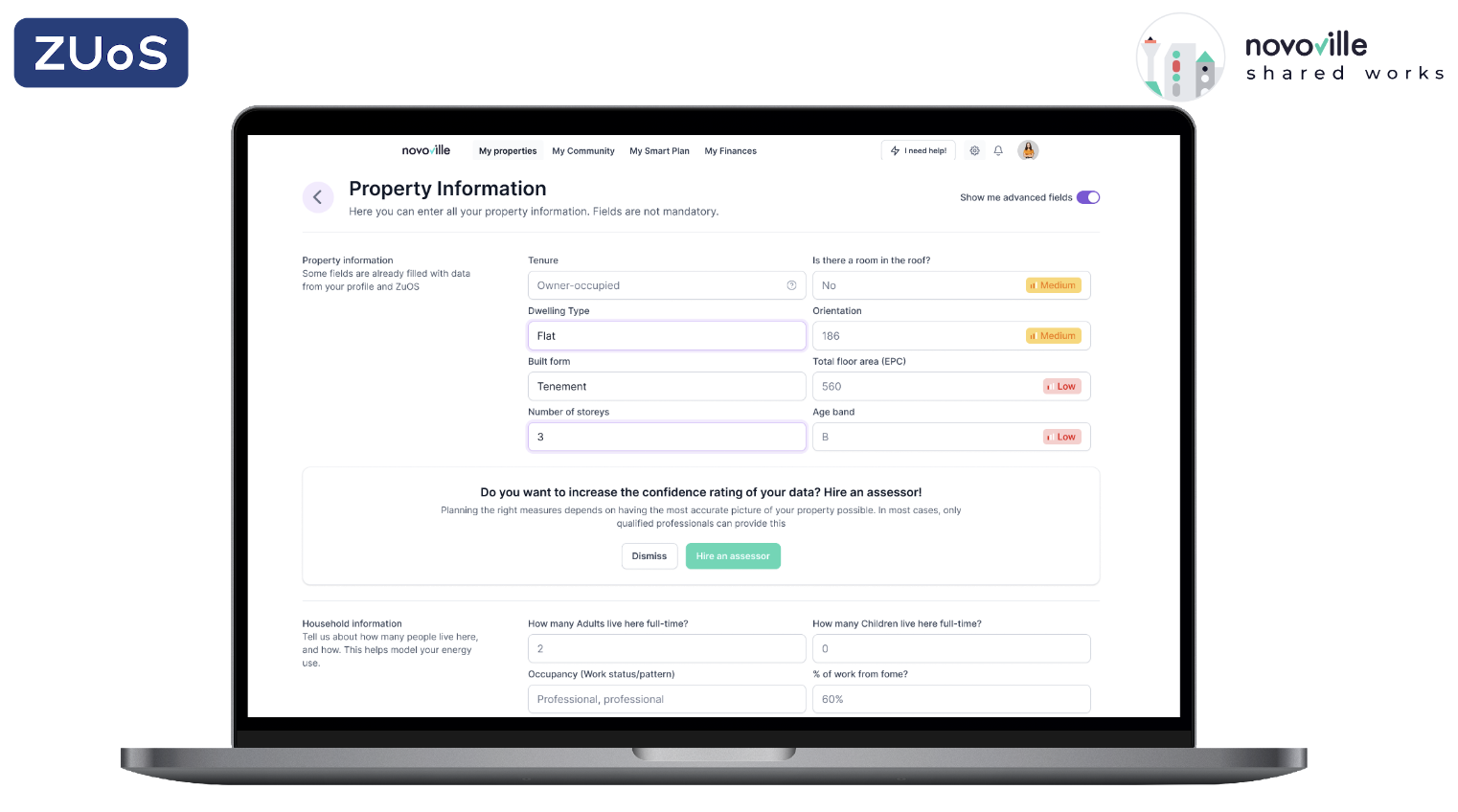 Two tech companies have been supported by South of Scotland Enterprise (SOSE) to continue their innovative work to find sustainable energy solutions for local people. The region's economic and community development agency have signed agreements with Novoville and ZUoS, who are working together on the CivTech Challenge they were set last year.
The Challenge – which SOSE co-sponsored alongside CENSIS - aims to find out how technology could help communities and households understand their energy needs better and work with local suppliers towards finding sustainable energy solutions.
The combined solution will provide homeowners with support to assess their home energy needs, recommend the most suitable options to address those needs, and work with local installers to fit the required measures. The platform will also allow homeowners to easily group together for collective procurement, by reducing the cost of quality assurance through economies of scale, increasing buying power for the homeowners and volume of work for the supplier.
In the future, the technology will link into green finance opportunities to help increase the uptake of energy efficiency and domestic renewables such as wall insulation, solar panels and air source heat pumps.
SOSE has, to date, co-sponsored six CivTech Challenges - the Scottish Government programme that tackles challenges facing public sector organisations. The aims of the CivTech Challenges are simple - to create better public services for the public, while boosting Scotland's economy by helping innovative companies launch new products with global potential. All of the challenges SOSE has co-sponsored have looked to address issues affecting local people, including finding innovative technological solutions that tackle climate change through land use to revitalising our region's town centres.
There have been some significant success stories so far, including Care Reality, a Dumfries-based tech start up. Care Reality evolved from predecessor TPD Development who were tasked as part of a SOSE co-sponsored CivTech Challenge in 2021 to help trainers assess skills and competence of learners within the care sector. The company developed the world's first manual blood pressure learning simulation within virtual reality, helping to create four new jobs last year.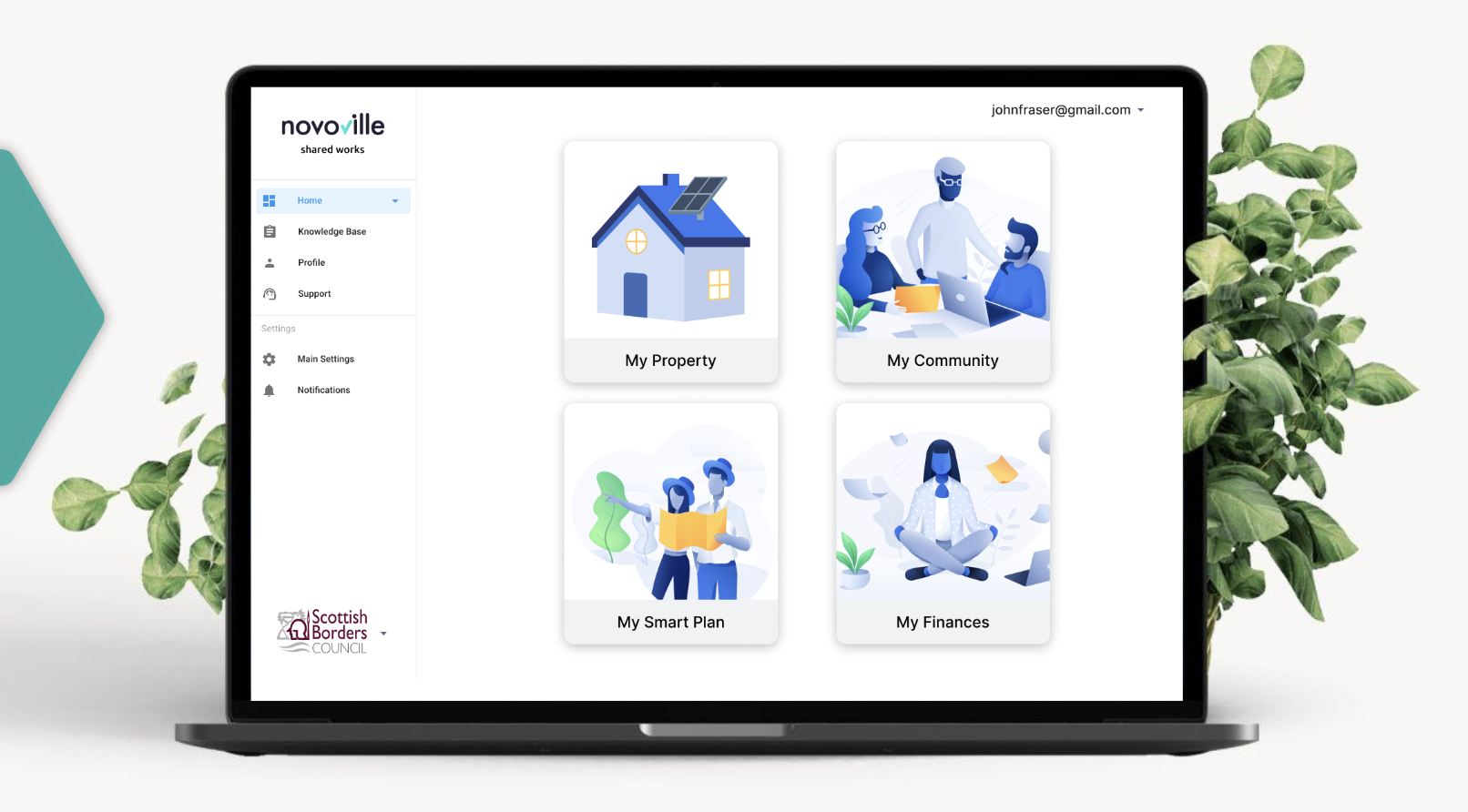 Jane Morrison-Ross, Chief Executive of SOSE, said:
"It is fantastic to see our work with both Novoville and ZUoS continue over the next year. Energy is a significant opportunity for the South and highly relevant at this particular time. Finding a solution to this CivTech Challenge could make a real difference to the lives of people in our region, and further afield".
"SOSE has a desire to see the South become a hub for innovation, which is why we were the first enterprise agency in Scotland to sign a strategic partnership with the CivTech programme. We recognise the difference CivTech can make and the opportunity it offers tech companies to secure a 100% funded contract to explore innovative and ground-breaking ideas."
Louis Daillencourt, Business Development Director at Novoville, added:
"We are delighted to be working with SOSE and ZUoS and this important challenge. It is great to get the chance to make our existing product, Novoville Shared Repairs, evolve naturally towards the retrofit and decarbonisation space. It is a tried and tested service which gives us a great basis on which to progress."
"We are excited about porting it on a web platform and attaching lots of new features to it. These include a property passport to record and keep home data safe and usable, and a state-of-the-art model coming from ZUoS to give everyone a fully costed, 30-year plan for their home. Our existing integrated payment account and contractor marketplace complete the journey."
"We know how costs are a big barrier to owners progressing with retrofitting of energy efficiency measures at home, and that retrofit can also be risky if not done well."
"Our collective procurement model will help address these challenges by making quality assurance affordable and reducing costs by unlocking the power of communities, enabling blocks of flats and terraces to progress as a bigger unit."
Alex Schlicke, Chief Executive of ZUoS, said:
"Helping households and communities reduce their energy costs and their climate impact are core to ZUoS' vision to make local ownership and local control of energy available to everybody. Our energy simulation technology combines building fabric, energy assets such as solar panels, heat pumps and hot water tanks and even electric vehicles. However, at its heart are the people who live in the home, and what best suits their needs."
"It is great to be working with Novoville, who have an impressive track record coordinating shared works and supporting people through the complex retrofit process."
"We are grateful to SOSE for this opportunity, and we see real value in the way in which the CivTech programme works collaboratively to develop innovative solutions to some of the most complicated challenges we face."
If you would like to find out more about Novoville Shared Works, feel free to contact Louis Daillencourt at
louis@novoville.com
.