AVAILABLE NOW
DON'T KNOW WHERE TO START?
Use our online advisor questionnaire
What users & partners say about us
"We just got our 2 missing shares paid by the council and we couldn't be happier with the result. If it wasn't for the app and accessing the payment account we would never have got this project off the ground."
"The app is absolutely fantastic. The staff assisting us was incredibly helpful, professional, approachable. I couldn't have done it without the app and great customer support alongside it. The app guided me through the complicated process of carrying out a shared repairs giving me much needed peace of mind."
"The best thing about the app is it helped us avoids long e-mail chains, simplified the admin side of repairs, and we received great support throughout."
"Started using this to making repairs easier to organise and it's great. But what is even better is the support you get from the help desk. Issues being resolved, extra guidance where needed and willing to take on board suggestions for amendments/improvements. This is a great app and also looks great too."
"The problem with tenement repairs is that they are too often... not "shared", and owners have to pay for others who don't engage with the process. This app gives homeowners everything they need to make sure that costs are fairly shared amongst all parties, as they should be!"
"The app made it more transparent and easy to keep in line with requirements of the law and Council, and your support was great."
"We'd had a roof leak in our stair for a number of years that I'd been putting off acting on because we have 16 flats in our stair and no real feeling of community ... In general, the app has been great - as have the team behind it. You should all give yourselves a big pat on the back!"
"The App looks fantastic, very simple to use and great functionality. Totally recommended if you want the job done quickly and transparently."
"This is going to be a massive benefit for those looking to organise shared repairs, backed up with the reassurance that Trading Standards vetted members are being used from Edinburgh Trusted Trader."
"We are proud of this collaboration and we hope homeowners in Edinburgh will download and use it. This is breaking new grounds for owners in tenements and blocks and their ability to progress shared repairs and maintenance. It will provide an unparalleled experience."
Steven
Living in Aberdeen, AB24
Monika
Living in Edinburgh, EH7
Alan
Living in Edinburgh, EH3
Penny
Living in Edinburgh, EH6
Lizzie
Living in Edinburgh, EH7
Anonymous user
Living in Edinburgh, EH8
Julia
Living in Edinburgh, EH11
Gordon Calder
Capital Stair Services, Maintenance Professional
Steve Richardson
Scotland Trusted Trader - the official list of Trading Standards
Jackie Timmons
Shared Repairs Lead - The City of Edinburgh Council
Jackie Timmons
Shared Repairs Lead - The City of Edinburgh Council
FEATURES
How does it work?
Organise
Learn
Report
Discuss & Vote
Pay
PLAN
Fix your
house

without leaving your

home

Do you own a property in a block of flats, or a tenement?

Download the only app backed by Trusted Traders, Scottish Government and the City of Edinburgh Council, dedicated to helping you carry out common repairs and maintenance with minimum hassle. Novoville Shared Repairs is compliant with the Tenements (Scotland) Act 2004 and supports repairs under Title Deeds.

With Novoville Shared Repairs, there are no hidden costs. You can use or the social aspects of the app for free. We only charge a commission if you successfully record a vote with your tenement neighbours in favour of a specific trader quote. Commissions start at 2% of the repair + VAT and the cost and is split amongst all proprietors.

Are you a contractor, surveyor, council, or anyone else?

Visit our corporate website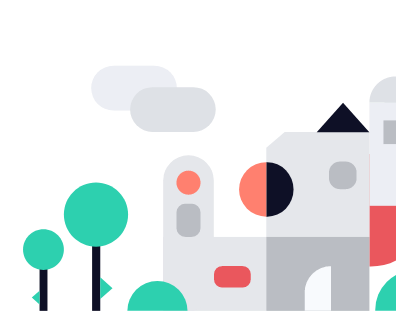 Where next?
Download the novoville app for Apple and Google devices
Create an account on the app, then, select your local authority and start creating your virtual tenement! If someone from your tenement has already created your building, ask them to invite you or enter the tenement code they have given you.