BLOG
READING 3min
[Press Release] Novoville Shared Repairs is now Live in Dundee
05-06-2023
BY LOUIS DAILLENCOURT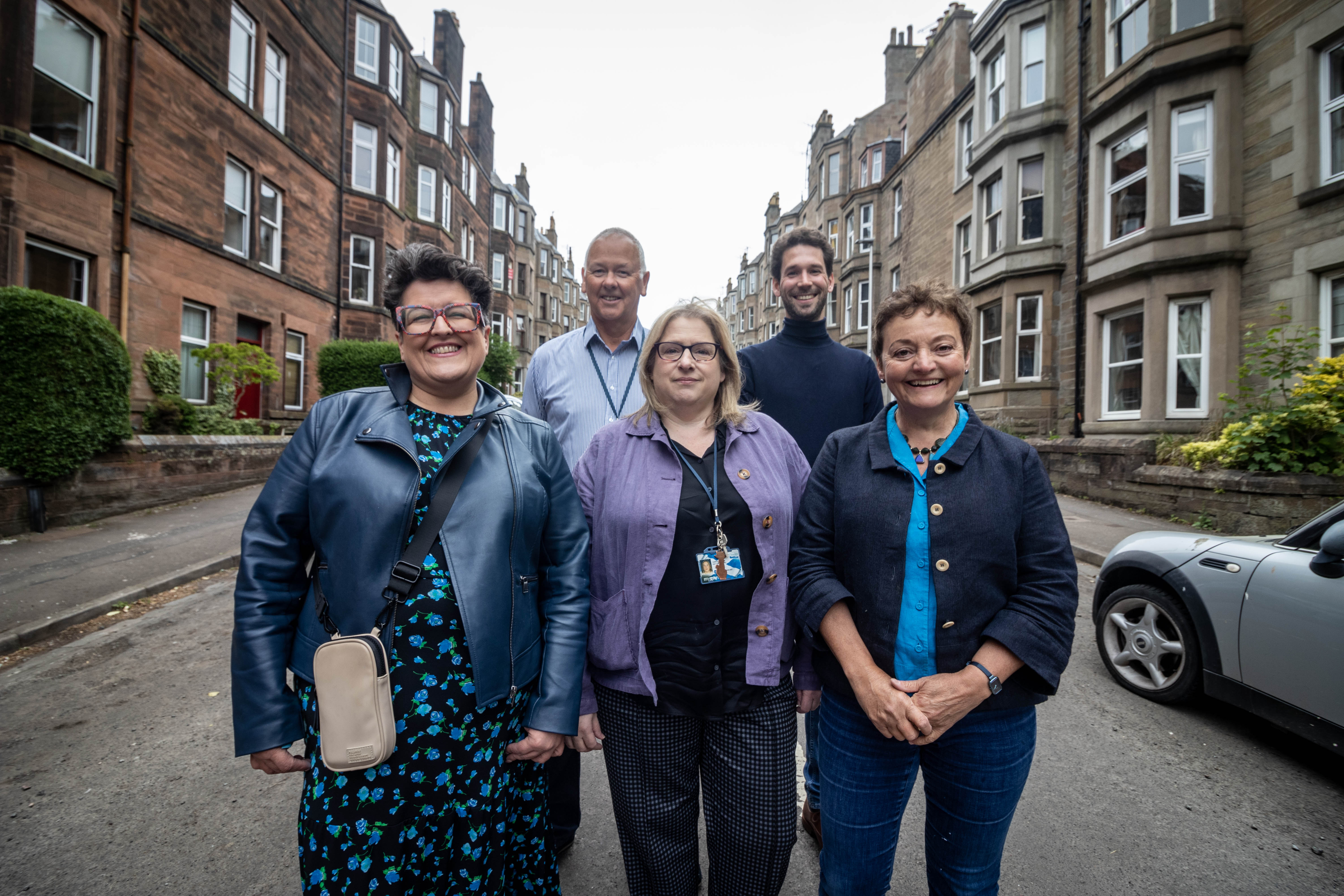 For many private homeowners in Dundee living in a tenement or any property with common areas, organising and agreeing on maintenance and repairs with other homeowners can become a real headache. But now, thanks to a new app launched by Novoville in collaboration with Dundee City Council, this may be about to change.
Where did Novoville Shared Repairs originate?
Born out of the Scottish Government's CivTech Accelerator programme, Novoville's Shared Repairs helps private homeowners carry out the maintenance and repairs of shared elements in their tenement or housing block… straight for their phone.
The often lengthy and arduous common repairs process can be managed from start to finish in the app, including quotes, votes and payments. The app allows users to create their 'virtual tenement' and report a repair or maintenance issue to fellow proprietors. It then helps users to get quotes from members of Dundee's Trusted Trader scheme (it is still possible to work with any trader you like). It even comes with an in-built digital payment account to gather funds from all owners and pay out to contractors. The Novoville app is free to download on Google Play and the App Store. A small fee is payable only in case of a successful project.
Success of the app
The app has been a success in Edinburgh where it boasts over 700 registered tenements and 2500 users, with a million pounds worth of work being progressed. It has also been available in East Ayrshire and Perth and Kinross since July 2022, and Glasgow since March 2023.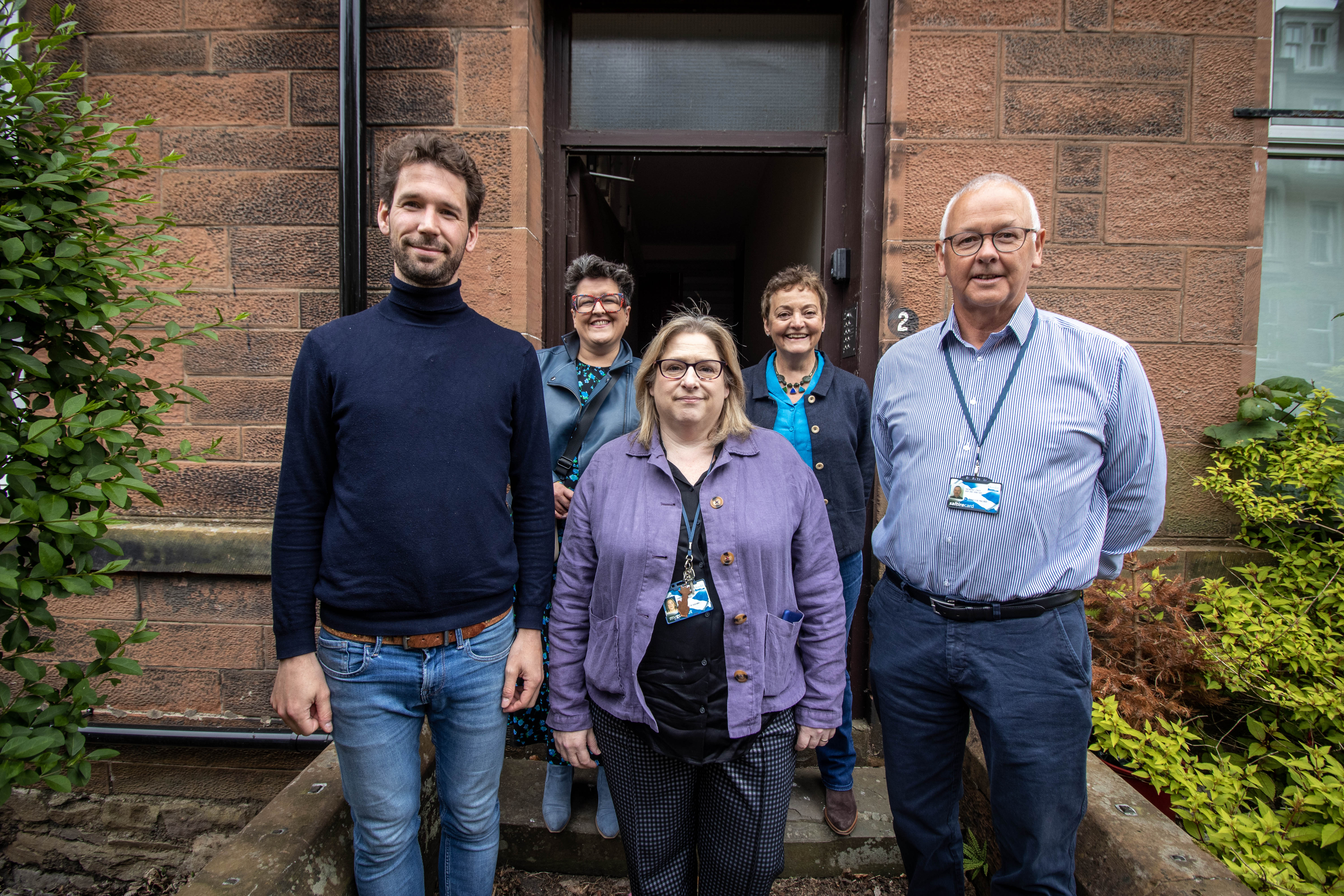 From left to right: Louis Daillencourt from Novoville, Councillor Short, Gabriel Hayes, Councillor Anderson, and Raymond Lynch from Dundee City Council.
This is what everyone had to say
Commenting on the release of the app in Dundee, Cllr Heather Anderson, Convener Neighbourhood Services, said
"Managing common repairs can be a very long, drawn out and daunting process, but Novoville makes it easier for people to access quotes for repair work from trusted traders and manage payments to the contractor doing the work. We are delighted to now be able to offer this service to people in Dundee and hope it will make the job of organising common repairs easier. We also want to thank the team at Novoville for working with us to customise Novoville for Dundee."
Councillor Short, the Deputy Convener of Community Safety & Public Protection, said:
"The opportunity to support repairs and maintenance using the newest technology will allow landlords and homeowners to work together to, not only upgrade the common parts of their properties but also to deliver safer communities. Our homes should be havens and everyone across the city should have access to the same standards of security and investment.

Having access to Novoville will be a starting point to deliver these standards using a simple app process that has safeguards in place."
Commenting on the release, Louis Daillencourt from Novoville said:
"We're delighted to be making the app available here in Dundee. We received great support from Dundee City Council who gave us feedback which we implemented for the benefit of all our users. I think that in conjunction with the services they offer homeowners, the app will be very powerful. We have big plans for the future, too: we're giving people a tool which, later, they can use to reduce their energy bills and make their houses more comfortable by assessing and procuring energy efficiency renovations. We're grateful to Dundee Council for supporting our vision and working with us to raise awareness about it."
A high-level overview of the in-app process can be found
here
.